R9 MTE 6 Button Remote FREE SHIPPING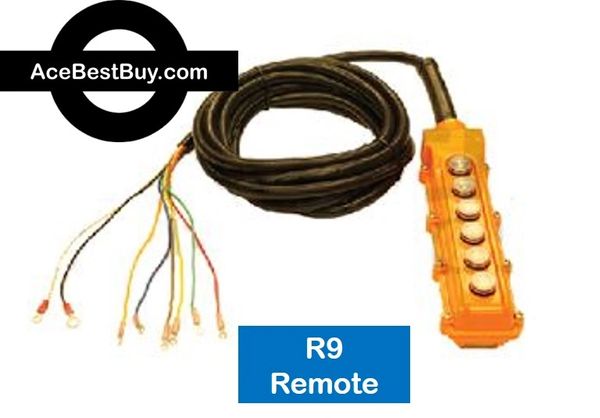 R9 MTE 6 Button Remote FREE SHIPPING
R9 MTE 6 BUTTON REMOTE, 8 WIRE PENDANT - WATERPROOF 6-BUTTON CONTROLLER W/15' CORD
.
Perfectly suited to use on triple dual-acting DC power units but can be used on any application that requires a heavy-duty remote with 6 functions plus a master (
master wire sends power out when any function button is depressed), easy to install.  
WIRE COLOR CODE:
White (master)=Solenoid Exciter Terminal
Blue,Green, Gold, Red, Brown, Yellow=Valve Circuits
Used on three function (6 way) systems with 3 separate cylinder systems.
FREE SHIPPING!  48 STATES ONLY