FREE SHIPPING R6- 1000' range Wireless 2, 4, 6 or 8 Function Remote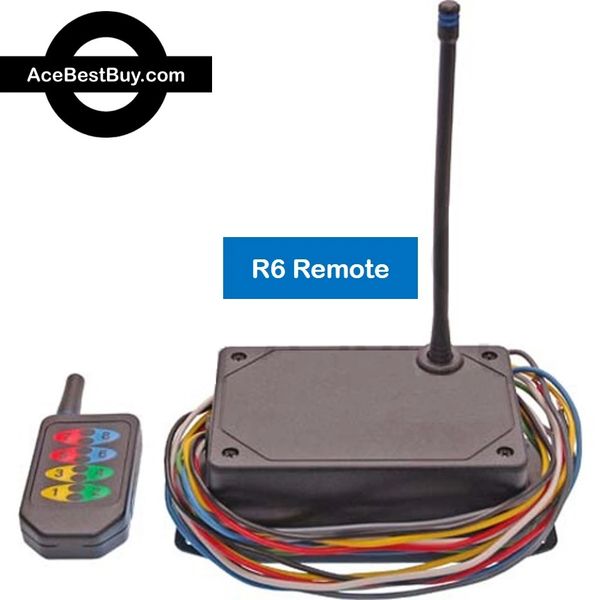 FREE SHIPPING R6- 1000' range Wireless 2, 4, 6 or 8 Function Remote
R6 ACE WIRELESS REMOTE - available with 2, 4, 6 or 8 Functions
.  
Extreme Long Range up to 1000 feet.

 Can add extra remotes.  LONG RANGE 7 inch antenna on receiver plus a 1+ inch antenna on 8 button remote for 4, 6 & 8 function systems.    2 function system has two button key fob type remote.  
 Digital potted electronics resist corrosion & vibration; water resistant for extreme conditions.  FCC approved.
 Works with 6, 12 and 24 volt power.
 Double pole output (

Master Wire

) lets you use Power Down pumps without additional wiring. No dip switches to set.  
Can be wired in parallel with wired remote.
FREE SHIPPING!      WIRELESS REMOTES FOR ONE TO FOUR CYLINDERS!!!!
Transmitters use a standard lithium button cell battery (included). 
Remote for 2 function is two button key fob type.  4, 6, & 8 function remote is an 8 button as shown in picture.